Maps (clickable):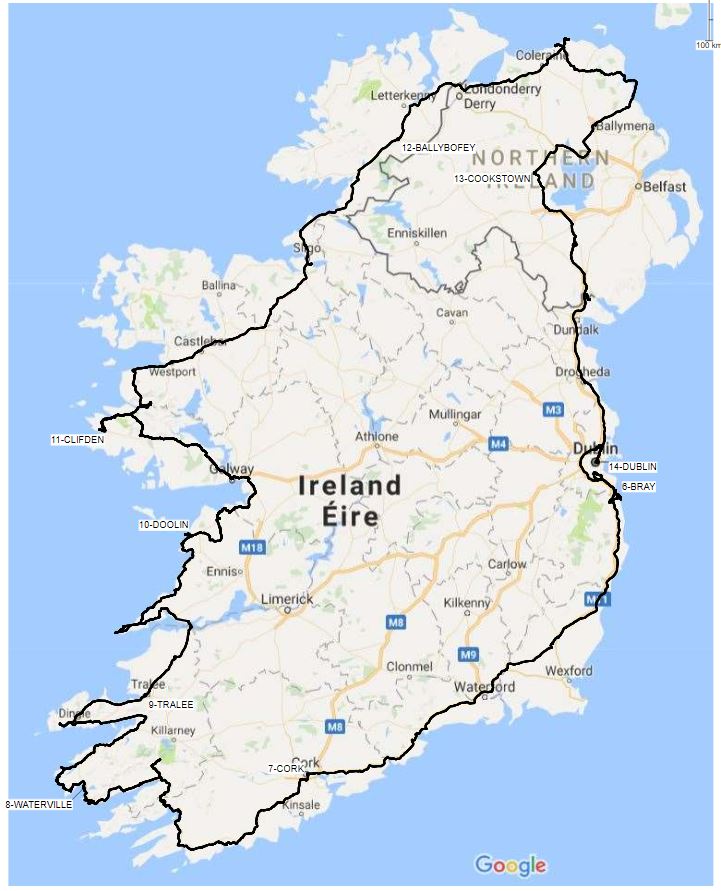 A combined geocaching and discovering trip around Ireland.
We have always wanted to visit this island. Mats was here twice 1968 and 1973, performing bicycle trips especially on the western, rough coast and liked the nature. So it has been a wish to come here again. Ireland also has some special aspects on geocaching, so now we decided to go.
We made an anticlockwise trip around the island, and concentrated on the western side. We stayed at bed&breakfast or small hotels. Unfortunately the weather prevented us from reaching the Aran Islands, all boat trips were cancelled. We also ran out of time to visit the Slieve League cliffs in Donegal.
The weather was rather windy, cold and dull.
Highlights
Bray area south of Dublin (mainly geocaching, but also beautiful)

Southern part around Glengariff

Ring of Kerry and the Dingle peninsula

Cliffs of Moher and the rough coast further south

The Barren land

Connemara

Giant Causeway
Road trip pictures (to be supplied):
Photos, and a short description of each part of the trip, will be found when clicking on the links at the headers, or on the photos. If you don't want automatic slide show when you hit the arrow button, you can stop the slide show, click on the photo and then do manual advance using the keyboard arrows.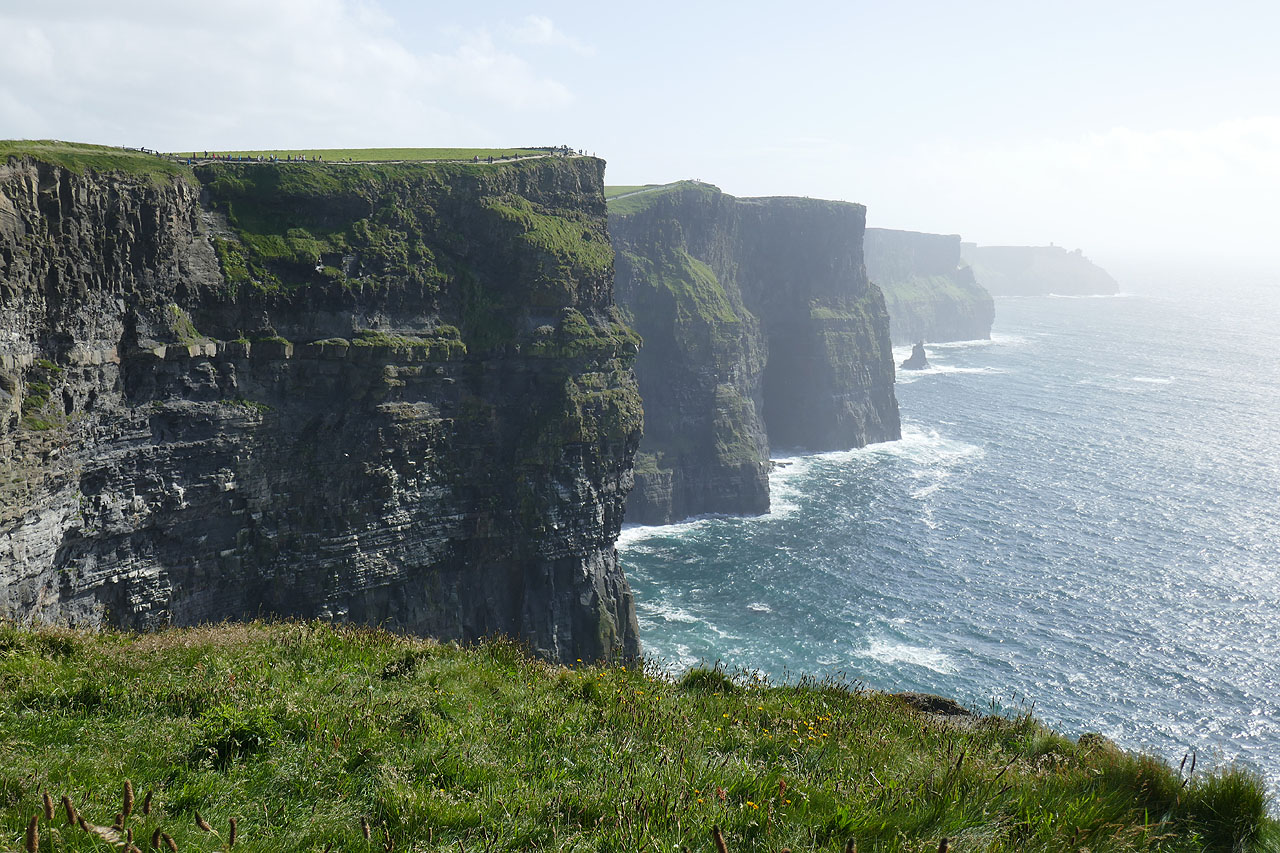 Road trip pictures (to be supplied)